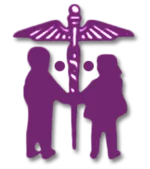 Childcare Consultants, Inc is a group pediatric practice in Columbus, Ohio that is committed to caring for infants, children, and adolescents.

We have convenient locations on the west and north sides of Columbus.

The west office location was opened in 1965 by Dr Dwain Harper on Beacon Hill Road. This office provided pediatric medical care for the west side of Columbus then and continues to provide care at our new location, 111 Inah Avenue that opened in September, 2005

In order to service our patients living on the north side of Columbus we have an office on Cleveland Avenue. The north office opened in October of 2006 and is located between Interstate 270 and Route 161 on Cleveland Avenue.

Child Care Consultants prides itself in providing the most current and up to date medical treatment to a large sector of Columbus area.

We are currently accepting new patients and we offer Saturday hours for your convenience.

We understand that our patients' and their parents' time is very valuable. We will make every effort to schedule appointments when needed and see our patients at their regularly scheduled time. We would appreciate that parents call us if they are running late or will need to reschedule at a later date.